Bucephalandra motleyana rozmnożona in vitro w Polsce
Pierwsza w Polsce, a może nawet w Europie rozmnożona in vitro Bucephalandra! Z dumą prezentujemy Bucephalandra motleyana rozmnożoną w Laboratorium 313.
Pierwsza partia roślin trafiła już do Pawła Szewczaka (sklep AtollZoo). Będzie on wyłącznym dystrybutorem tej rośliny.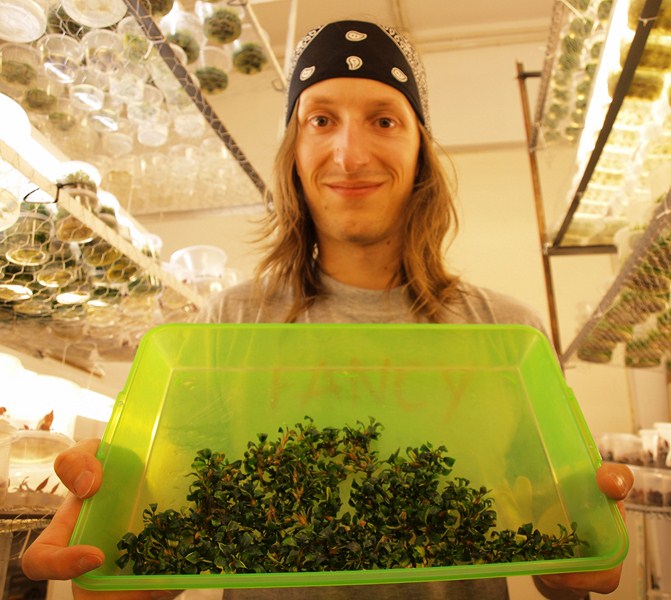 Laboratorium313 to bardzo intensywnie rozwijająca się firma zajmująca się profesjonalnym mikrorozmnażaniem roślin akwariowych (produkcją roślin akwariowych in vitro/ w żelu). Mimo że jest to młoda firma, odnosi niezaprzeczalne sukcesy w hodowli roślin.
Rośliny z Laboratorium313 są wykorzystywane przez najlepszych polskich aquascaperów. Można je również kupić w najlepszych sklepach akwarystycznych w kraju.